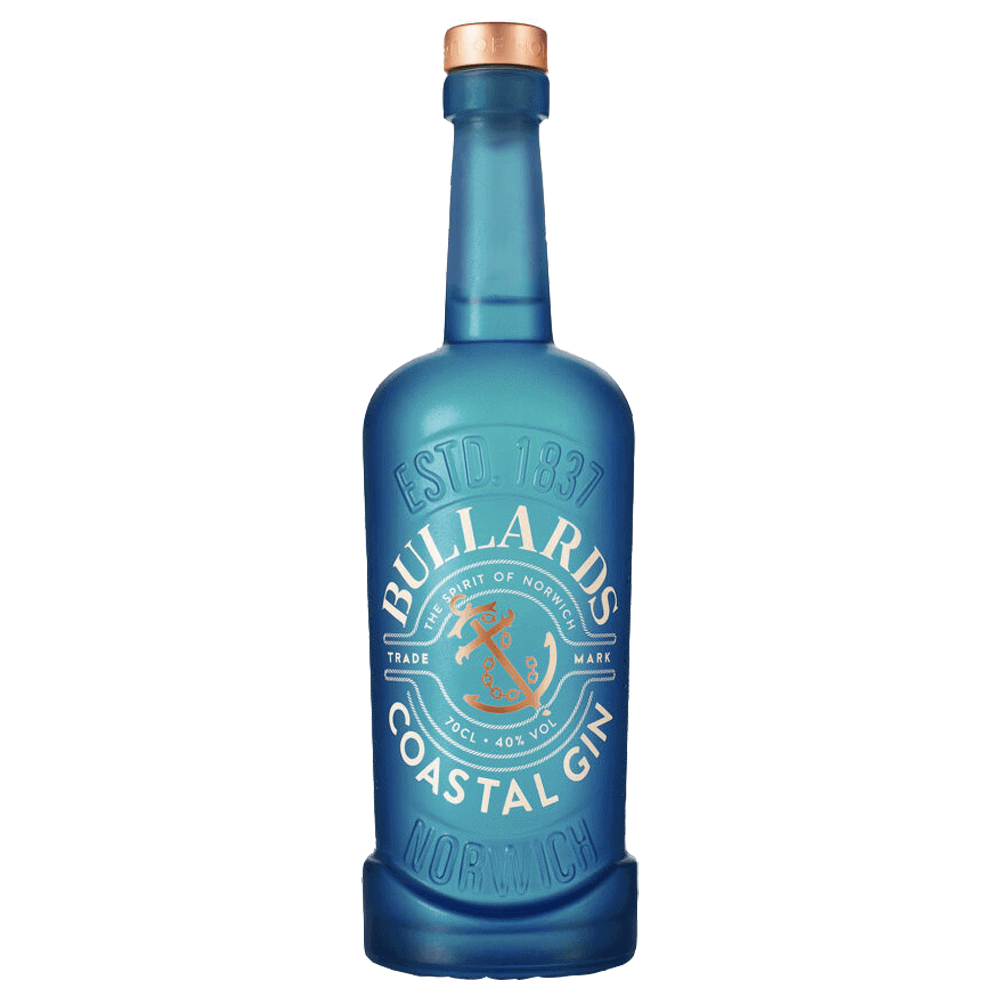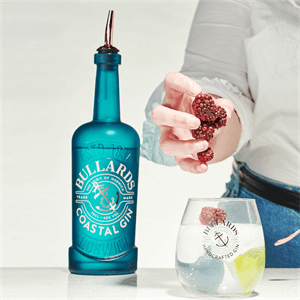 Bullards Coastal Gin 40% 70cl
Enter your postcode and we'll provide you with your delivery & collection options.
Free Delivery on orders over £50*
Free Same Day Click & Collect
Delivery: Available to order
Description & Specifications
Bullards Coastal Gin 40% 70cl
Inspired by the Norfolk coastline, Coastal gin has a delicate, salty influence complemented by bright citrus flavours. Refreshing hand foraged sea purslane, marsh samphire, sea aster and the rich woodiness of Douglas fir dance on your palate and bring a sense of the seaside.
This gin is truly a taste of Norfolk. Carefully curated and packed with botanical oils, the addition of ice and tonic create a pearlescent mist.
We recommend serving this gin with a handful of blackberries and some fresh lime peel.
Lead Botanicals: Juniper, Douglas Fir, Marsh Samphire, Sea Aster, Sea Purslane & Wild Fennel
Please Note: Under The Licensing Act 2003, it is an offence to purchase or attempt to purchase alcoholic liquor if you are under the age of 18.
Product Code: COASTAL GIN
Delivery
Options to suit you
At Jarrolds we want to ensure you get your order in the most convenient way for you, so we offer..
Free standard delivery on most orders over £50*
Express and Nominated options, including Sunday delivery from £5.95*
Free same-day click and collect from our stores for many items
Help & Advice
Need extra help?
We're always happy to answer any questions or queries you might have, please get in touch using one of the methods below.
Live chat
Monday to Friday (between 9.00am - 5.30pm)
Call us - 01603 660 661
Email us here
Returns
How to return a purchase
At Jarrolds we want to ensure you're delighted with your order so if for any reason you are unhappy with your purchase, you can return most items to us in new and unused condition within 30 days of receiving them for a full refund*.