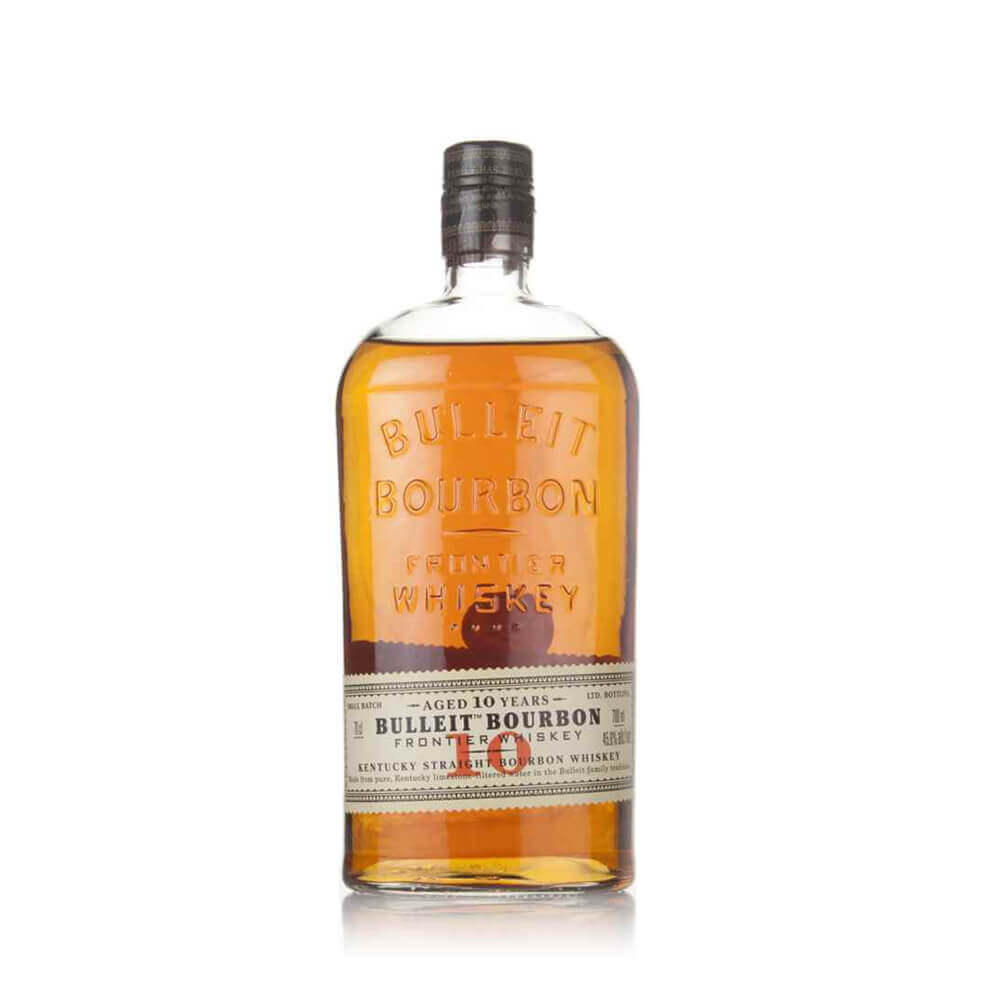 Bulleit Bourbon Frontier Whisky 10yr Old 700ml
Enter your postcode and we'll provide you with your delivery & collection options.
Free Delivery on orders over £50*
Free Same Day Click & Collect
Delivery: Out of stock
Description & Specifications
Bulleit Bourbon Frontier Whisky 10yr Old 700ml
Bulleit Bourbon has become a firm favourite – and now you can sample it after it's spent a decade in oak, too! The mash bill comprises 68% corn, 28% rye and 4% malted barley for a rich balance of creaminess and spice.
Alcohol: 45.6%
Volume: 70cl
Tasting Notes
Nose: Toasty and oaky with creamy vanilla.
Palate: Lots of dried fruits (especially apricot) and more vanilla, but this time in spicy pod form.
Finish: Long and rich, with a whisper of smoke.
Overall Bourbon with a rich, robust backbone - it definitely benefits from that 45.6% ABV.
Product Code: BULLEITFRONTIERWHISKY
Please note that the label on the bottle is subject to change and may not be the one displayed at point of purchase.
Please Note: Under The Licensing Act 2003, it is an offence to purchase or attempt to purchase alcoholic liquor if you are under the age of 18.
Delivery
Options to suit you
At Jarrolds we want to ensure you get your order in the most convenient way for you, so we offer..
Free standard delivery on most orders over £50*
Express and Nominated options, including Sunday delivery from £5.95*
Free same-day click and collect from our stores for many items
Help & Advice
Need extra help?
We're always happy to answer any questions or queries you might have, please get in touch using one of the methods below.
Live chat
Monday to Friday (between 9.00am - 5.30pm)
Call us - 01603 660 661
Email us here
Returns
How to return a purchase
At Jarrolds we want to ensure you're delighted with your order so if for any reason you are unhappy with your purchase, you can return most items to us in new and unused condition within 30 days of receiving them for a full refund*.