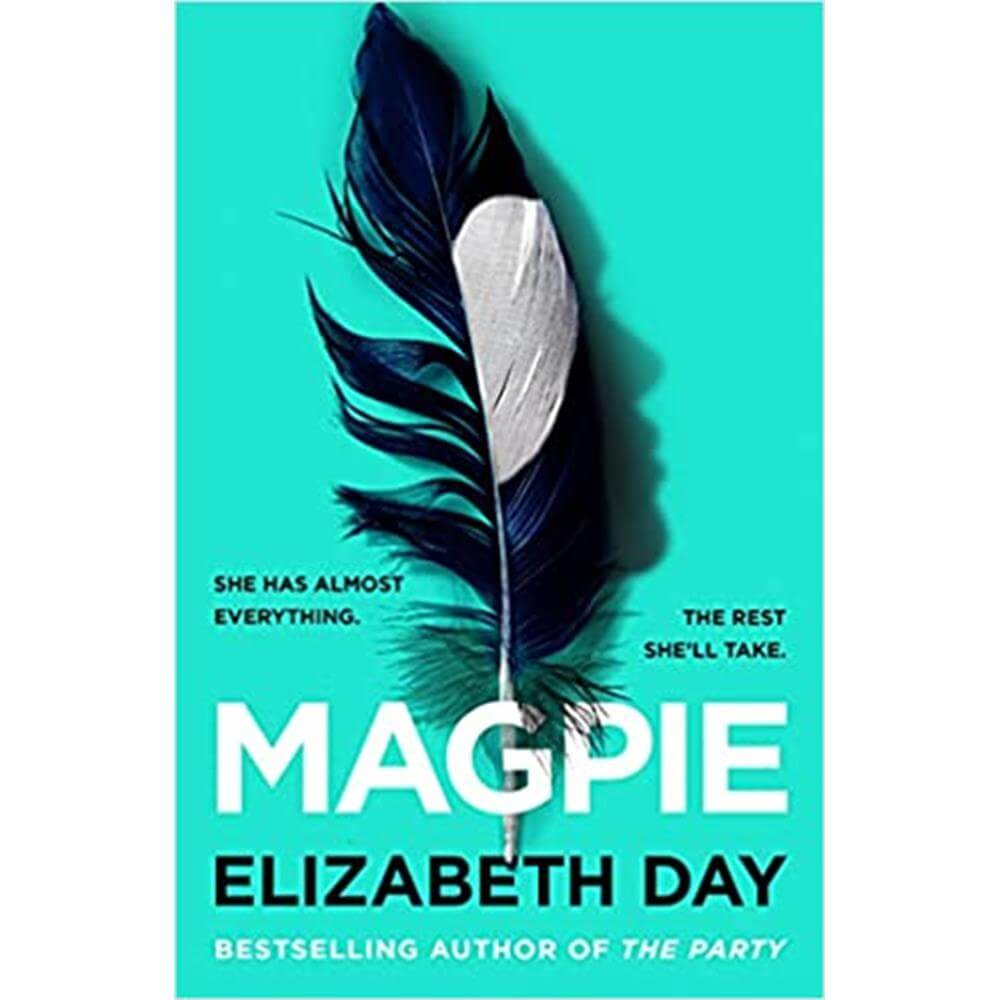 Magpie By Elizabeth Day (Hardback)
Enter your postcode and we'll provide you with your delivery & collection options.
Free Delivery on orders over £50*
Free Same Day Click & Collect
Delivery: Pre-order now
Description & Specifications
'A book that needed to exist in the world. It is the book that was missing' LISA TADDEO, AUTHOR OF THREE WOMEN AND ANIMAL
'Magnificent: I read it one sitting' KATE MOSSE, AUTHOR OF THE CITY OF TEARS
Sometimes Marisa gets the fanciful notion that Kate has visited the house before. She makes herself at home without any self-consciousness. She puts her toothbrush right there in the master bathroom, on the shelf next to theirs.
In Jake, Marisa has found everything she's ever wanted. Then their new lodger Kate arrives.

Something about Kate isn't right. Is it the way she looks at Marisa's boyfriend? Sits too close on the sofa? Constantly asks about the baby they are trying for? Or is it all just in Marisa's head? After all, that's what her Jake keeps telling her. And she trusts him - doesn't she? But Marisa knows something is wrong.

That the woman sleeping in their house will stop at nothing to get what she wants. Marisa just doesn't know why. How far will she go to find the answer - and how much is she willing to lose?
Delivery
Options to suit you
At Jarrolds we want to ensure you get your order in the most convenient way for you, so we offer..
Free standard delivery on most orders over £50*
Express and Nominated options, including Sunday delivery from £5.95*
Free same-day click and collect from our stores for many items
Help & Advice
Need extra help?
We're always happy to answer any questions or queries you might have, please get in touch using one of the methods below.
Live chat
Monday to Friday (between 9.00am - 5.30pm)
Call us - 01603 660 661
Email us here
Returns
How to return a purchase
At Jarrolds we want to ensure you're delighted with your order so if for any reason you are unhappy with your purchase, you can return most items to us in new and unused condition within 30 days of receiving them for a full refund*.