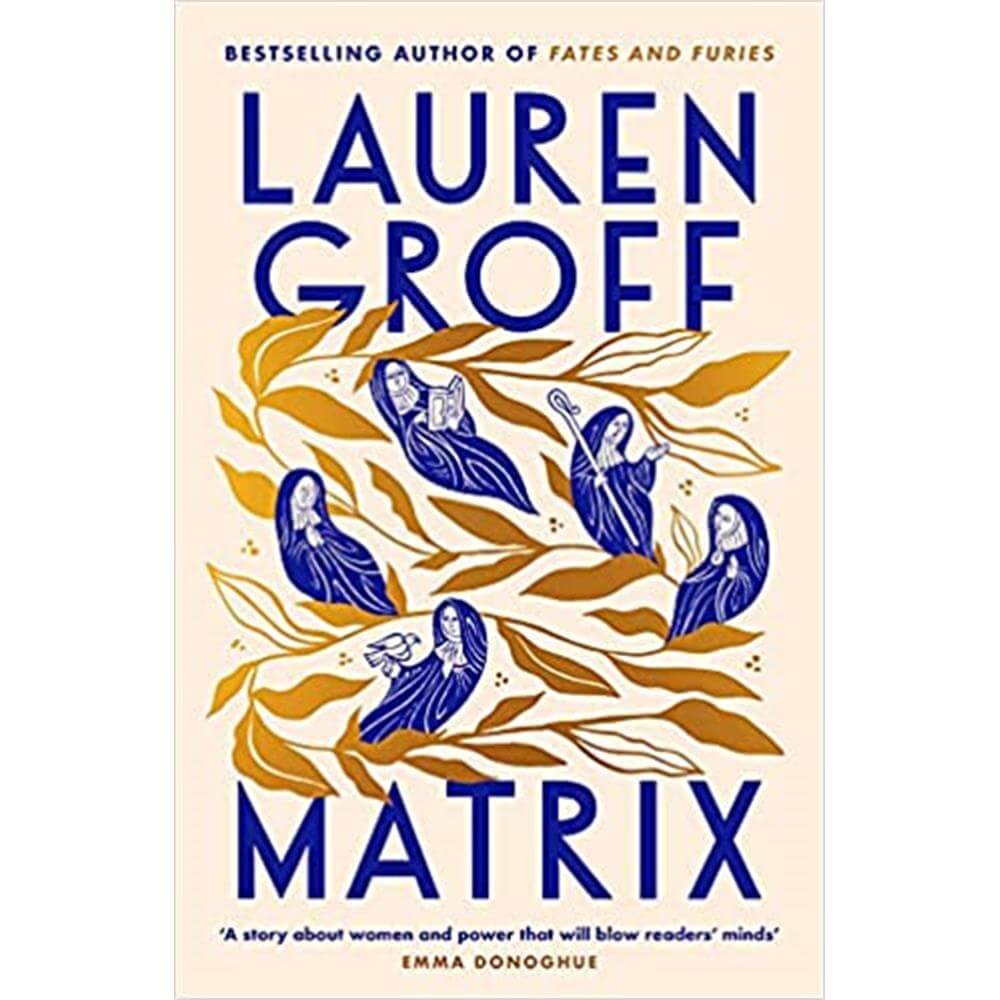 Matrix by Lauren Groff (Hardback)
Enter your postcode and we'll provide you with your delivery & collection options.
Free Delivery on orders over £50*
Free Same Day Click & Collect
Delivery: Pre-order now
Description & Specifications
The new historical novel from the bestselling author of Fates and Furies.
'Luminous, divine, her masterpiece' DAISY JOHNSON
'A thrillingly vivid, adventurous story about women and power that will blow readers' minds. Left me gasping.' EMMA DONOGHUE

MEET THE INDOMITABLE MARIE DE FRANCE Born from a long line of female warriors and crusaders, yet too coarse, too wild, too rough-hewn for 12th-century courtly life, Marie de France is cast from the royal court.

To her dismay, she is sent to the muddy fields of Angleterre to take up her new duty as the prioress of an impoverished abbey. The abbey is a dreadful place: its inhabitants are on the brink of starvation, beset by disease, stoic and stern, yet plagued with an unholy tendency to gossip. Marie cannot help but pine for the decadence and comfort of France; her secret lover Cecily, her queen Eleanor, and the very court that had spited her.

Yet Marie soon realises that, though she may be tied to a life of duty, she wields more power than she could have imagined. With the fearlessness that has always set her apart, she inspires her new sisterhood to awaken their spirits and finally claim what is theirs. A dazzling work of literature, Matrix gathers currents of violence, sensuality and ecstasy in a mesmerising portrait of consuming passion and womanhood.
Delivery
Options to suit you
At Jarrolds we want to ensure you get your order in the most convenient way for you, so we offer..
Free standard delivery on most orders over £50*
Express and Nominated options, including Sunday delivery from £5.95*
Free same-day click and collect from our stores for many items
Help & Advice
Need extra help?
We're always happy to answer any questions or queries you might have, please get in touch using one of the methods below.
Live chat
Monday to Friday (between 9.00am - 5.30pm)
Call us - 01603 660 661
Email us here
Returns
How to return a purchase
At Jarrolds we want to ensure you're delighted with your order so if for any reason you are unhappy with your purchase, you can return most items to us in new and unused condition within 30 days of receiving them for a full refund*.